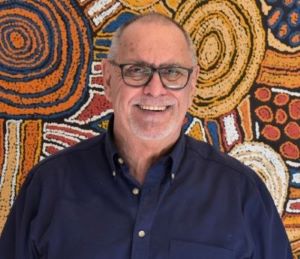 Vale Russell Taylor AM
Russ was a Kamilaroi man who joined Burbangana Group in 2016 as an owner and director after retiring as the Chief Executive Officer of the Australian Institute of Aboriginal and Torres Strait Islander Studies (AIATSIS).
In 2015 Russ was honoured by being awarded Membership of the Order of Australia and the citation refers to this recognition being "For significant service to the community as a cultural leader and public sector executive in the field of Indigenous affairs".
In 2018 Russ received the NAIDOC Male Elder of Year Award, and in 2019 he was awarded an Honorary Doctorate from the University of Technology Sydney.
Russ retired as a Burbangana owner and director in February 2023 due to ill health but remained with the Company as its patron. Sadly he passed away on 7 April 2023. He was a dear and respected friend and colleague, and a tireless advocate for the greater good of our peoples. Russ achieved so much and leaves a wonderful legacy.
We will always remember Russ, pay tribute to, and celebrate his life.
Rest in peace brother.