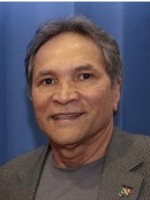 Rod Little is a Yamatji and Nyoongar man of the Wilunyu and Wadjuk Nations of Western Australia and he currently lives in Canberra.
Rod was a former Co-chair and Director of the National Congress of Australia's First Peoples and Chairperson of the ACT Aboriginal and Torres Strait Islander Elected Body. He has extensive advocacy and employment experience in First Nations affairs and has held senior leadership positions in many social areas including justice, education and employment. He has been a CEO and a consultant specialising in cultural integrity, governance and leadership, and is a member of the Australian Institute of Company Directors.
In 2021 Rod was the Hall of Fame winner for 'Governance, Coaching and Empowerment' at the World Indigenous Forum. This was in recognition of his leadership as the former Co-Chair of the National Congress, through which he represented and advocated for Aboriginal and Torres Strait Islander peoples both within Australia and on the international stage. Rod's leadership at the international level has included participating in the Council of 90, the Commonwealth People's Forum, the UN's Expert Mechanism on the Rights of Indigenous Peoples and the UN's Permanent Forum on Indigenous Issues.
Rod is a champion for collaborative approaches and he volunteers on a number of not-for-profit boards. He is passionate about and committed to enhancing the capabilities of communities and families.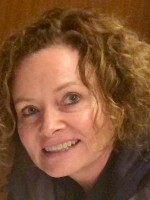 Karel Williams is a First Nations woman who is based in Canberra and has family connections to the palawa and Western Arrernte Nations. Karel became our Executive Director in June 2020 after joining Burbangana in October 2019 as an Associate and as our Lead Business Development and Operations.
Karel has extensive management and leadership experience in First Nations affairs at national and regional levels. She has also worked in Indigenous affairs at an international level. She has substantial experience in research, strength-based organisational reviews, strategic planning, policy analysis, development, implementation and review, and program management.
Karel is also a Registered Midwife and a strong advocate for Birthing on Country Models of Care and for increasing the First Nations midwifery workforce. In 2019, Karel received a Distinguished Alumni Award for Excellence in Health, from the University of Canberra. Karel is currently completing a Doctorate, focussing on restorative practices in First Nations maternity care.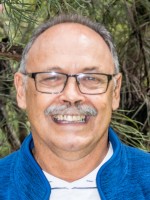 Ken Craig is a Gumbaynggirr man who has dedicated many years to improving housing outcomes for Aboriginal and Torres Strait Islander people across NSW. He is passionate about the central role that secure, appropriate and affordable housing plays in the lives of Aboriginal families and communities. In 2013 Ken was awarded a Public Service Medal for his services to Aboriginal housing in NSW.
After an extensive public sector career, mainly in the housing arena, Ken has joined Burbangana Group to work directly with Aboriginal communities. He has a Graduate Certificate in Housing Management and Policy and an Advanced Diploma in Government. Ken is a previous Director of the Australasian Housing Institute.
When Ken isn't working he is surfing, riding and exploring the National Parks across the beautiful north coast of NSW.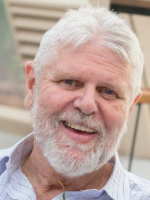 Mark, who is traditionally linked to the Gunditjmara Nation of western Victoria, joined Burbangana Group as a Director in May 2019.
Mark is passionate about Indigenous knowledge systems and education and is deeply committed to mentoring and supporting emerging Indigenous leaders. With a forty year career in education, Mark has contributed to a broad range of educational settings within Victoria as well as nationally and internationally. He has consulted regularly with Indigenous and mainstream organisations both in Australia and overseas.
For over a decade Mark has taught in predominantly postgraduate leadership programs for RMIT University's Faculty of Business here in Australia as well as Beijing, Hong Kong, Singapore and Malaysia. He is currently the Pro Vice Chancellor, Indigenous Strategy and Innovation at Deakin University in Melbourne.